Sunderland AFC was formed by a Scotsman, James Allan.
In this short biography it is not an intention to go into his founding of the club, there are other selections on rokerpark.com that will tell you that. what we are concerned about here is what we know about Allan specifically.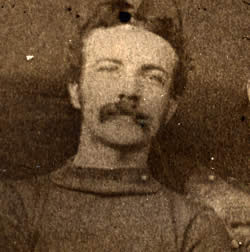 Allan was born in Ayrshire sometime in 1858 and had attended Glasgow University where he studied prior to coming down to Sunderland to take up a teaching position at Hendon Board School. At the school he was the Second Assistant Master, appointed in April 1879 at a salary of £60, rising to £90.
As the of Sunderland AFC James Allan was a complex and often unpopular character but successful in his teaching career, so much so that on leaving Hendon Board School he moved on to teaching at Thomas Street School until finally becoming the Headmaster of Hylton Road School until, his death in 1911.
He took an active part in football all of his life, holding the position of Treausrer at the time he left Sunderland AFC, and then of course leading the breakaway that formed Sunderland Albion in 1888, a move that almost saw the death of Sunderland AFC. He was also at one point the Chairman of the Wearside League.
He was always a very fit man and attempted to cycle from Sunderland to Glasgow to witness the 5 April 1890 Scotland v England encounter at Hampden Park. He was thwarted when his bike gave up on him at Edinburgh!
As a player he was notionally an outside left and was a prolific goalscorer. to prove this he holds the clubs individual goalscoring record of 12 in one match against Castletown in 1884. However to counter this he was very often accused of dishing out "rough play" on the opposition in a needless underhand way. He could be a selfish ball player which often left his team mates exasperated. Due to his slight physique he was often referred to as "The Boneless Wonder".
However his footballing exploits were enough for him to be recognised by The Rangers club from Newcastle, for example, who recruited Allan to play for them against the then mighty Queens Park from Glasgow in the 1882/83 season. Although The Rangers team lost James Allan "raised cheer after cheer by his determine dplay, dribbling nearly the whole length of the field time after time".
In the 1884/85 seasons Allan was accused of bribing one of the Birtley backs, Watson, to the tune of £2 to "play a dummy game". Incensed Allan threatened legal action, in his usual stratight to the point - go for the jugular manner. No further action was pursued by Birtley.
Although Allan played in many friendly and Durham Challenge Cup games for Sunderland his record shows that he featured in just 3 competitive fixtures for the club, all FA Cup ties, including the clubs very first professional match which was the Redcar cup tie in November 1884.
He also gained representative honours with both County Durham and Northumberland.
_____________________________________________________________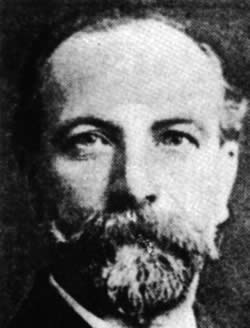 James Allan died on 18 October 1911 at his home 37 Elmwood Street, Sunderland. The death certificate gives his occupation on the date of death as a School Master. His passing was registered in the Sunderland West Sub-District by his son W Allan on the day he died with the cause of death given by James Chalmers MD as Apoplexy. This is a general medical term given to someone who passes away very quickly from, for example, a sudden heart attack therefore we know that the club's founder did not suffer in his passing.
Allan was just 53 years of age.
Irrespective of what you will read about the formation and demise of Sunderland Albion and Allan's acrimonious split from his first love, Sunderland AFC, we undoubtedly owe a debt of gratitude to Mr Allan who by all accounts was a very passionate man when it came to football. To form one prominent team wasnt enough for Allan, he formed two and in doing so left himself as an integral part of the sporting history of the City of Sunderland.
Football wise he sits alongside Charles Alcock as one of the finest and most influential sports administrrators the Town/City has ever produced. Considering Alcock is widely regarded as The Father Of Modern Sport, that is some feat by Allan.
Allan may now be long departed but for the small band of club historians he is fondly remembered.
RIP.